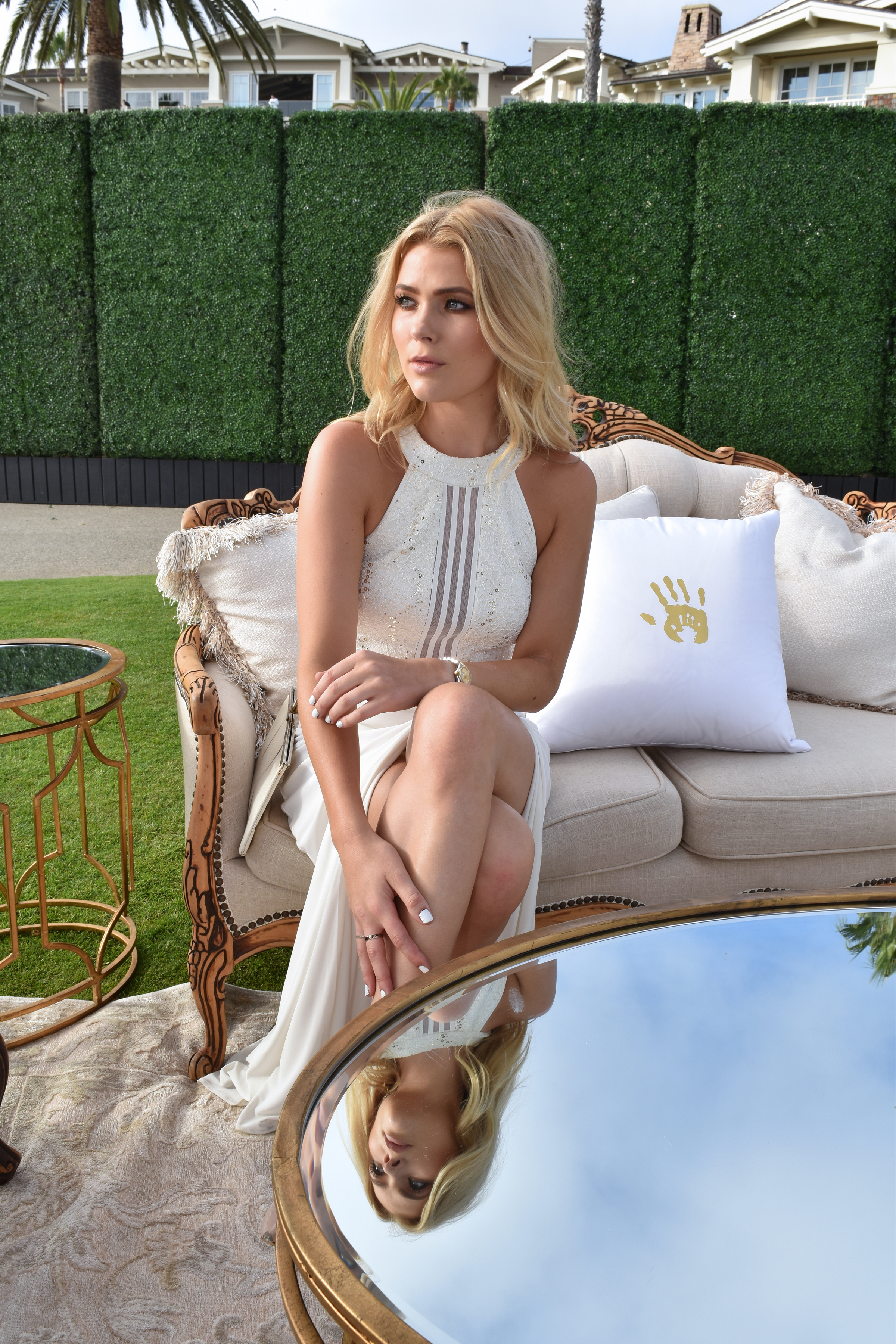 We decided to catch-up with our talented friend and international model to find out all things wedding.
1) Favorite style wedding venue?
I used to live in the country side, so a traditional church and lots of greenery is perfect for me.
2) Buffet or sit-down dinner?
I prefer sit-down dinner, at least a three course meal for sure!
3) Do you have a favorite color theme?
I love white, gold, and bronze colors. Oh, and everything will need a touch of sparkle too.
4) When do you see yourself getting married?
I am only 21, so I am definitely not in a hurry. However I do see myself getting married either in my late 20's' or early 30's once I have established my modeling career.
5) How many bridesmaids do you see yourself having?
I think bridesmaids will be a tough one but I don't want to have too many, so around 4 to 5.
6) In your opinion when is the best time of year to get married in the UK?
For me since I want a country side wedding, Spring time would be the best since it will be sunny, not too hot and not too cold. But really this is more of a personal preference question, it just depends on the individual bride and her dream theme.
7) What is your favorite type of wedding dress?
I did a shoot recently with a mermaid style dress that i fell in love with!
8) Have you experienced a wedding disaster?
I once saw a bride trip slightly as she was walking down the isle, poor girl! I'm sure I will be doing something similar.
9) Favorite honeymoon destination?
Somewhere tropical like Bora Bora to get away from those UK blues.
10) Last but not least who will be your wedding planner?
Did you really ask that? Elle A Events of course!